Volunteer and
Employment Opportunities
Please Consider Volunteering!
The Horse Park is a non-profit organization and we rely on volunteers to help us operate and keep our costs low.
Here are just some of the areas where volunteer help is always needed:
Work parties - Check our calendar for more information. We hold many throughout the year to help prepare for opening of park and trail in the spring, keeping everything in top shape during the season and then buttoning everything up for the winter.

Event support at several of our larger events - no horse experience necessary! Event set-up, take-down, parking, judging assistant, office, etc.

Accounting/bookkeeping

On-Site Park ambassador

Special event committees

Data entry

Fundraising (including the Gala Committee)

Mailings, phone calls

Social media

Mapping

Graphic design
If these or other areas interest you, please contact the Executive Director at 877-635-4111 or director@wahorsepark.org.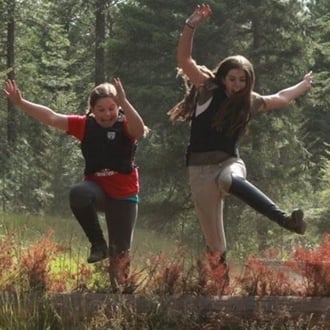 Interested In Employment?
If you are interested in employment for the 2022 season, please feel to reach out by sending email to director@wahorsepark.org . Details of open positions will be posted soon.